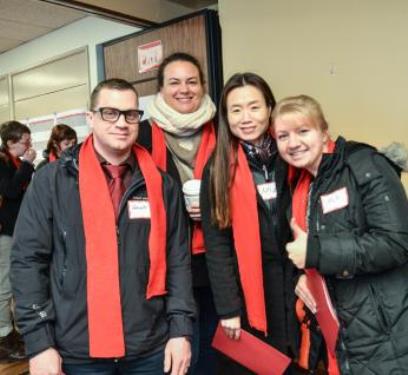 The Story behind Homes and Hope Community Land Trust
After years of working with community land trusts (CLTs) throughout Washington and Oregon, Kim Toskey was increasingly aware of the lack of a CLT in her own community of Snohomish County. Conversations with housing organizations and an increasing amount of data indicated that families in Snohomish County were being displaced from their neighborhoods and were resorting to "drive until you can afford it" housing strategies.
Knowing that ultimately this was not good for the planet, the county or her neighbors, Kim decided to pursue the establishment of a CLT in Snohomish County. She invited several experienced CLT practitioners and affordable housing specialists from across the spectrum of housing needs to join her in forming the Start-Up Committee.
Homes and Hope Community Land Trust (HHCLT) incorporated (EIN# 82-3392935) in January 2018, and the first Board of Directors was elected at the Initial Membership Meeting held April 4, 2018. During the ensuing months, this group of dedicated volunteers worked to establish policies and ideals that would facilitate permanently affordable homes and neighborhood amenities throughout Snohomish County. 
In early 2019, HHCLT began working on their first project and expects to start construction on eleven homes in late 2021. Twenty additional homes are scheduled to be built in 2022.  Scattered-site acquisition and Community Legacy homes will add even more attainable homes throughout the county.HHCLT has a goal of 50 homes in permanent affordability before April 2023, their fifth anniversary.
KIM TOSKEY
Kim Toskey is an affordable housing advocate and leader. She currently serves on the boards of Washington Low Income Housing Alliance, Housing Consortium of Everett and Snohomish County and the Northwest Community Land Trust Coalition in addition to launching Homes and Hope Community Land Trust (CLT). Past board service includes the Washington Homeownership Resource Center and Habitat Snohomish County.
Prior to retiring in 2017, Kim worked more than 16 years as a mortgage lender, specializing in layered financing and first-time homebuyers; she was recognized by both Fannie Mae and Washington State Housing Finance Commission (WSHFC) for outstanding achievements in affordable lending. She consulted with Fannie Mae, the National CLT Network, WSHFC and numerous CLT organizations across the country; in that capacity, she also attended a national roundtable discussion at HUD regarding deed-restricted homeownership. Affordable homeownership is her expertise and her passion.
Kim has a Bachelors' degree in Math Education from University of Alaska Fairbanks, which is where she met her husband, Peter. Together, they enjoy travelling, renovating houses and spending time with extended family.
NATALYA VERLEY
Natalya Verley has a background in the rental housing industry and previously worked as the Landlord Engagement Coordinator at the YWCA in Snohomish County. In that capacity, she partnered with property owners to provide housing opportunities to unsheltered households in need of a second chance in order to stabilize with their families and work towards a brighter future. Recently she joined Workforce Snohomish as an Employment Navigator where she will be of support to students in their job search so they can ultimately move into an economically stable career. Natalya feels strongly about economic and housing stability for all which is why she is excited to be a part of Homes and Hope CLT.
She earned her Bachelor's degree in Language and Literature with a concentration in Spanish from Southern Oregon University. Natalya and her husband enjoy bowling, camping, traveling and taking their two dogs on scenic walks.
Bryce Nickel
Bryce Nickel is a passionate self-advocate for the autism and disability communities, with over 20 years of experience. Bryce is a postgraduate from Central Washington University majoring in Information Technology & Administrative Management with plans to pursue a PhD in Macro Organizational Behavior with a focus on diverse leadership and mentoring programs.
As a diversity consultant, Bryce has worked with numerous local companies in the Seattle area, as well as organizations throughout Washington state and a few in California and Vietnam. Bryce is also an experienced board member, having served on several boards and committees, including the Autism Society of Washington and the International Board of Sensory Accessibility. They have personally experienced the struggles of homelessness and finding support as a disabled person, including fighting for Social Security Disability Insurance. Bryce is committed to promoting inclusivity and creating innovative solutions to address complex problems in the community.
Laura Crawford
Laura Crawford completed her education degree at the University of Arizona in Tucson and her law degree at the University of Washington in Seattle. Throughout her career, she continuously channeled those dual passions –kids and justice.  Laura spent 28 years practicing law: juvenile work, dependencies, disability law, and family law.  She also spent 15 years working as an adjunct professor at City University of Seattle, and was named 2001 Teacher of the Year.  Laura served as a pro-tem judge for Snohomish County Superior Court and was on the Governor's Council for Youth, Justice and Families. Some of her most treasured work was during the 12 years that she served as a consultant to the Make a Wish Foundation.
Throughout her career, and continuing now into her retirement, Laura has also done volunteer community work, including starting the volunteer center at Seattle University; managing the Pointe of Grace Lutheran Church Teen Lounge, which was established after the Mukilteo youth shooting in 2016; Snohomish County Big Sister of the Year; Snohomish County Developmental Disabilities Board; United Way; Washington State Bar Association; Pro Bono Public Service Commendation.  When Laura isn't busy working to improve the lives of children, she enjoys swimming, gardening, and reading; in fact, she is in two book clubs.  Laura is also well-known for her strong love of Gonzaga basketball, especially during March Madness, but if you're looking for Laura on a sunny day, she is frequently rolling her chair along the bike path and visiting with friends.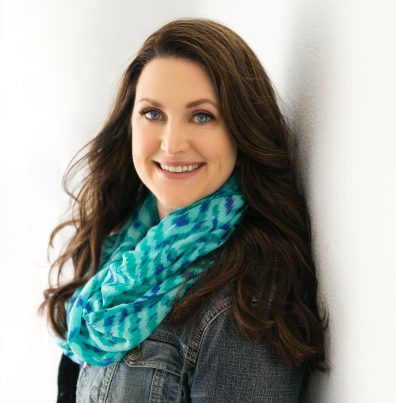 LINDSEY SARGENT
Lindsey Sargent is a Real Estate Managing Broker for Keller Williams Greater Seattle. With 18 years in the real estate industry, she has helped hundreds of buyers & sellers find their place in this world. She gained her passion for CLTs and affordable housing after serving as the Homeownership Program Director for a CLT in Seattle for 5 years. There she oversaw a period of rapid expansion, streamlined their compliance, collaborated on a nation-wide custom CRM for the CLT network, and created new programs and new sources of homes for the CLT. She oversaw the organization's housing development projects, rehab and partnership programs and is excited to bring this knowledge and expertise to Snohomish County.
Lindsey has a Bachelor's degree in Finance from the University of Washington and an MBA from Seattle University. She enjoys traveling, drinking wine and working on home remodeling projects with her husband Leon.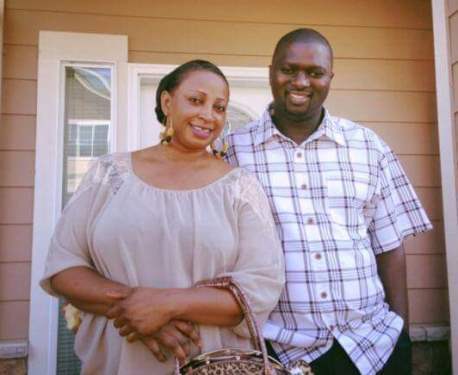 LAMIN MANNEH
Lamin Manneh was born in The Gambia, West Africa, one of 17 children. He moved to the US in 1997. After graduating from North Seattle Community College, he started working with Provail Services, providing daily living support for people with developmental disabilities and traumatic brain injuries. Now, he is a member of the senior management team, supervising and training more than half of the Residential Service Program staff. Lamin is also a licensed real estate agent with John L. Scott in Everett, working especially with first-time homebuyers.
Lamin is a Member of The Gambia Red Cross Society, Member of President Award Scheme, Former Principal Registration Officer & Administrative Area Returning Officer at The Gambia Electoral Commission. He is Past President of both the Seattle Gambia Association and the Rotary Club of Edmonds. Lamin is currently Foundation and World Affairs Chair for Edmonds Rotary and Co-Founder of Sea-Gam Scorpions soccer team.
Lamin is a Seattle Seahawks, Arsenal FC and Sounders fan who also loves nature, food, family, all sports and meeting new people.
Gary Strong
As the landlord engagement coordinator with the YWCA, Gary works with landlords in the community to house tenants who are on subsidized housing. Building relationships with landlords and providing support to ensure that the tenant-landlord relationship is successful is a key part of his role. He strives to ensure that everyone feels heard and valued while going above and beyond to advocate for tenants and helping them find a home. Before joining the YWCA, Gary served in the U.S. Navy as a Culinary Specialist for over 10 years. During his service, he developed a passion for helping others, which still drives his work today. As a seasoned property manager and Realtor, he brings a unique combination of skills and experience to the housing industry.
Gary holds a Master's Degree in Human Resources and a BA in Organizational Leadership. He enjoys spending time with family, photography, and traveling.
ALEXANDER AINSLEY
A native of Mukilteo, Alex attended Kamiak High School before graduating early from Seattle University with a Bachelor of Arts Degree in Political Science. He went on to obtain an academic scholarship to the Gonzaga School of Law where he was twice elected to student government and wrote for the Gonzaga Law Review, before obtaining his Juris Doctorate with honors in 2014. He is now a financial advisor at Merrill Lynch where he is able to use his expertise to help Northwest families and small businesses achieve their dreams.
Alex is a passionate advocate for making Puget Sound prosperity work for everybody. A key pillar in that fight is finding creative solutions to make affordable housing within reach of middle and low-income families. He feels Homes & Hope's pioneering use of the CLT model in Snohomish County has the potential to both preserve long-term availability of affordable housing and provide public spaces that substantially enhance the community. Finally, Alex believes in HHCLT's cooperation with other civic groups to drive community engagement and ensure that low income-families' voices are heard in the development of housing policy both at a county and state level.
Awesome Volunteer
Are you a CLT Homeowner? Would you like to be?
Are you passionate about housing issues in our community?
We are looking for additional board members, as well as committee volunteers.
If you are interested in getting involved, please let us know!
Join Now